Annual Meetings
Each year the society meets in the spring. The first afternoon consists of recitations and Board of Governors meeting. The second day is when the general session begins with presentations selected by the Program Committee and continues for another day and a half day. Receptions, tours, and a banquet fill the evenings.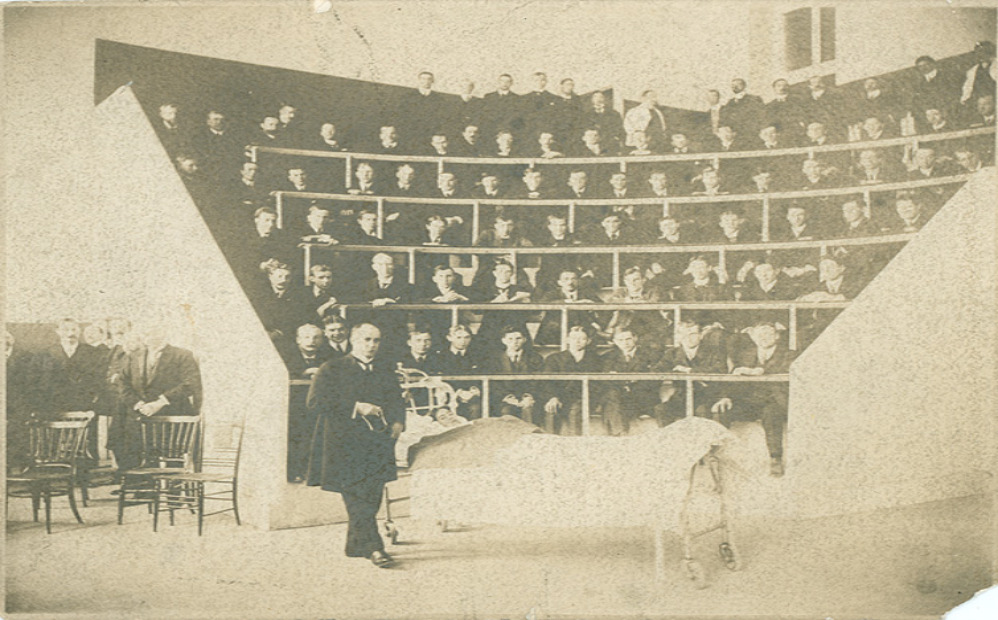 Montreal, Canada
---
The 49th Annual Meeting of the American Osler Society will be held Sunday, May 12 through Wednesday, May 15, 2019, at the Omni Mont-Royal Hotel, in Montreal, Canada.
---
Hotel Reservations
Hotel Reservations: A block of rooms has been reserved at the Omni Mont-Royal Hotel for meeting participants at a discounted rate of $219 (single rate), $229 (double), $249 (triple), and $269 (quad) plus tax per night. This rate is available May 9 through May 17. The deadline to register and receive the group rate is April 12, 2019.

Meeting attendees may reserve a room online at Omni Mont-Royal Hotel or by calling Omni Reservations at 1-800-THE-OMNI. Identify that you are with the American Osler Society to ensure you receive the contracted group rate.

Meeting Registration
Check back in late January for meeting registration information.
Transportation
Check back for transportation information.
---
Meeting at a Glance
Call for Abstracts for the Annual Meeting in Montreal, Canada
May 12th – 15th, 2019
Abstract should be sent by e-mail to: aosrenee@gmail.com and must be received by November 15, 2018. Abstracts submitted by e-mail will be acknowledged. Only one abstract per person is permitted. The abstract should be no longer than one page. It should begin with the complete title, the names of all co-authors, and the corresponding author's mailing address, telephone number, and e-mail address. This should be followed by a two to three sentence biographical sketch indicating how the author would like to be introduced. The text should provide sufficient information for the Program Committee to determine its merits and possible interest to the membership. The problem should be defined and the conclusions should be stated. Phrases such as "will be presented" should be avoided or kept to a minimum.
Three learning objectives should be given after the abstract. Each learning objective should begin with an active verb indicating what attendees should be able to do after the presentation (for example, "list," "explain," "discuss," "examine," "evaluate," "define," "contrast," or "outline"; avoid noncommittal verbs such as "know," "learn," and "appreciate"). The learning objectives are required for Continuing Medical Education credit.
A cover letter should state: Whether any of the authors have a potential conflict-of-interest such as direct financial involvement in the topic being discussed during the presentation.
Standard audiovisual equipment that consists of a laptop computer and LCD projector will be provided if your abstract is selected for presentation.
Each presenter will have a 20-minute time slot, which will be strictly enforced. Presenters should rehearse and time their papers to 15 minutes, in order to permit brief discussions and to be fair to the other speakers.
Abstracts will be accepted by e-mail up until November 15, 2018.
Send with objectives and cover letter to: aosrenee@gmail.com.
Please make submissions in Microsoft WORD format.